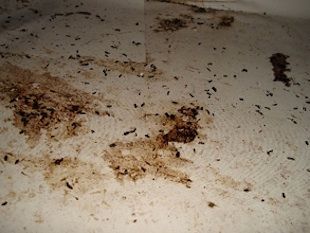 Animal feces from the drop ceiling
Got an establishment or a home dwelling infested with animal waste products? It is important to sanitize the spaces to prevent health hazards on personal and wide level and sale of holding. Professional animal feces removal in drop ceiling NJ can help you to restore back the premises to its natural useful appeal with its thorough cleaning and deodorizing services. Many companies and businesses regularly employ their services to ensure a healthy working environment.
The Health Hazards of Living with Animal Feces in Drop Ceiling
Many harmful bacteria, fungi, and viruses such as Cryptosporidium, salmonella, coliform are transmitted to humans via the animal feces in the house. These airs, water and soil-borne parasites enter into the human system rapidly through nostrils, cut skin surfaces or skin, hands and mouth. The diseases include ear infections, eye inflammation, dysentery, food poisoning, and even death. Seek early professional help for removing animal feces in drop ceiling NJ to ensure there is no outbreak or aggravation of symptoms or diseases.
Professional animal feces removal in drop ceiling NJ utilizes specialized gears and products not to just remove the animal waste such as cat urine, rat feces, dog waste, mice droppings but also completely remove the microbial strains from the establishments. Many closed places are largely inhabited by raccoons at large and a strange foul smell overtakes the atmosphere. It is difficult to turn it back for useful purposes without proper cleaning and sanitation.
Animal droppings leaked from the ceiling
Animal feces removal in drop ceiling NJ is not a layman process. It is done by special commercial cleaners like enzyme cleaners, disinfectant and deodorizer. The cleaning personnel wear specialized rubber suits and respirator masks to avoid contamination and provide professional help. The highly infected walls, cabinets and planks are required to be removed and treated remotely for the microbial infection. The process of removing animal feces in drop ceiling NJ starts with proper ventilation of a place through open doors, windows and ventilators get rid of the nauseous smell. Some closed areas like air vents, store rooms are sprayed with disinfectant to make the place clear enough to start further cleaning and disinfectant process.
During the lengthy process of cleaning, spraying, mopping the floors, removing contaminated boxes, the important is to discard the complete waste material to a secure landfill or waste disposal unit. Animal feces removal in drop ceiling NJ ensures complete disposal services, thus, providing 100% relief from the pest control and contamination.