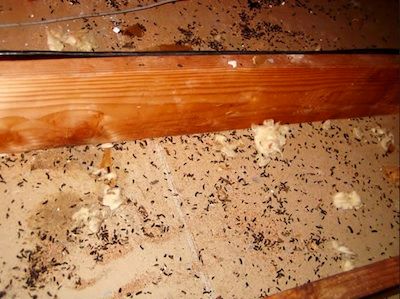 The use of a mice droppings removal NJ service is vital when you have mice droppings and urine in your home. Without this service, you are going to be exposed to numerous health risks because of the dangers that are in the feces and urine. These animals can carry various diseases and you can become ill from contact with either their droppings or urine, and you need to make sure that you stay clear from them. All Stages Pest Control provides you with the service that you need when you want to get your home cleaner and free of the dangers that these pests pose.
Removal of the droppings requires specific knowledge and tools. Unless you are a trained professional, you should not be dealing with this on your own. You need to make sure that you reach out to All Stages Pest Control in order to take advantage of the mice droppings disposal NJ service that is offered. This ensures that the job is going to be done properly and that you are not going to be exposed to any of the dangers posed. You will be able to count on this service to get rid of the droppings completely, too, leaving nothing behind that could cause issues with your health or the cleanliness of your home.
To make sure that there are no traces left, sanitation is offered, as well. This removes any remaining organic material that could not be cleaned up by hand, making sure that the area is completely clean and free of issues. This sanitation covers problems like bacteria, pathogens, and parasites, which should keep that space as clean as it can be. Since droppings can be the source of diseases and poor health, you are going to want to take advantage of what is offered. You cannot have these results on your own, and the mice droppings removal NJ service can make a noticeable difference in the results.
Living with these droppings is dangerous. This gets in the way of cleanliness, of course, and it makes it difficult to lead a full, healthy life. It is even more dangerous when you have small children or pets who may not understand to stay away from the feces or urine. When exposed, there is the chance of serious health issues. If you want to make sure that your home is clean and that you, along with your household, are not in danger, you need to take advantage of the mice droppings disposal NJ service from All Stages Pest Control.